Hanla Level Co., Ltd. BUSAN, South Korea

Hanla Level Co., Ltd. was found in 1989 as a manufacturer to make a top leading company in the field of instrumentation for level control, and monitoring under the company motto of customer satisfaction, quality assurance, maintenance of the quality in the world. Since that time, we have been continuously making every possible effort to develope a wide variety of instrumentation such as level gauges, level switches and level transmitter to meet diversified demands of our customer. As a result of the continuous effort, we were registered as a sub-supplier for boggest domestic shipyards, and could stand firm our position as a top leader in the field of marine by acquiring the type approval certificate for own product through the classification society since 1993.
Flat
The SPT-3500, LIQUID LEVEL
Tubular
for Pump room

unselect all/select all
You have 0 products selected
Glass level gauge
Send enquiry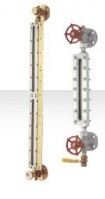 The toughened borosilicate glass window is housed and protected in a robust stainless steel column. The exellent level indication even of colourless liquids is provided by reflex glass viewing windows.

Glass level gauge
Send enquiry

Tubular type glass level gauges have been developed to comply with the requirement of the SOLAS 1981, 1983 amendments.
These type level gauges are used for water tanks except for fuel oil tanks.
Float level gauge
Send enquiry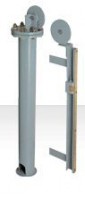 These float level gauges specified in japanes industrial standard are used for all kind of tank in ships.
FLC-FCG type is agas tight, Easy reading
Easy maintenance, Exact indication, Easy installation
Vapour emission control system
Send enquiry
Vapour emission system is intended for analyzing the waste vapour gas for oxygen gas content.
The system also include the pressure transmitter which can monitor the pressure on the waste vapour line.

Cargo monitoring system
Send enquiry

HAll IC Elements, pure electric position detection :
- Grade up from exising reed switch system.
- Highly reliable and stable for long time operation.

The SPT-3500, LIQUID LEVEL
Flammable gas detection system
Send enquiry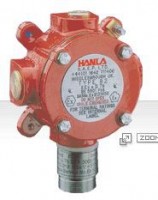 THE AMALOX 1300 FLAMMABLE GAS DETETION MONITORING UNIT are wall mounted units, which provide a means of monitoring up to 4 channels of any physical parameter which can be conwerted to an electrical sigmal.